Video Reviews:
The Life and Legacy of Prescott Bush: American Banker and Politician (2003)
Prescott Sheldon Bush Sr. (May 15, 1895 – October 8, 1972) was an American banker and politician. After working as a Wall Street executive investment banker, ...
Coffman Discusses Impact of Banking Regs on Small Businesses During Hearing
Rep. Coffman questions The Honorable Karen Mills, Administrator, United States Small Business Administration during a House Small Business Committee ...
CT MOM 2012 Set-Up Day
The Community Health Center Association of Connecticut stopped by CT MOM on March 22 to see the set-up day. Volunteers helped set up the clinic, which will ...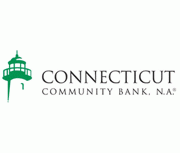 News: