Video Reviews:
Cool Currency #2 PCDA Convention 2013. VIDEO: 9:32.
Interviewer: David Lisot, CoinWeek.com, with Frederick J. Bart, Executive Currency, 1950A $10/$1 Double Denomination note, Stephen Goldsmith, Spink USA, ...
President Donald Trump Addresses NRA's Annual Convention In Dallas | NBC News
President Donald Trump delivers remarks at the National Rifle Association's Annual Leadership Forum in Dallas, Texas. Vice President Pence and NRA ...
A message from the Chairman, President and CEO
First Arkansas Bank & Trust Television Commercial.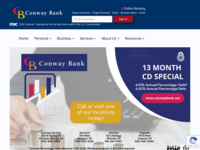 News: